NEW LOCATION COMING SOON!
45 BRUCE STREET SOUTH, thornbury


Smitty's is a family run bike shop in the heart of Thornbury, ON. Offering Canadian made bicycles, pro tune-ups, premium apparel, and quality accessories. Now featuring an espresso bar and outdoor patio to recharge, or relax after a great ride.
ROAD
Whatever your road-going aspirations – whether it's simply to explore further afield, train with your riding buddies or lead out the peloton in the chase for a podium finish – we've a bike to suit you.
ELECTRIC BIKES
Travel up to 120km on a single charge. Equipped with a powerful electric motor, E-Bikes are great for those that could benefit from an extra boost to make it up the hill!
CRUISERS
Daily commuters. Weekend riders. No matter where you're heading about town, these efficient, lightweight, classic looking bikes put the city at your command!
We're prepared to deal with almost any issue you may have with your bike, and offer different tune up packages ranging from a basic safety check to a full overhaul.
BASIC
$60 — Brake and Drivetrain Adjustment, Clean & Lube, Inflate Tires, Safety Inspection, Checked and Test Drive.
PRO
$80 — Basic Tune + Wheel Truing, Bottom Bracket & Headset Clean & Lube.


We're proud to partner with Toronto based De Mello Palheta Coffee Roasters and their exceptional single origin and decaf espresso. Cool down with our flavorful iced tea's, and recharge with housemade, protein rich vegan and gluten free treats.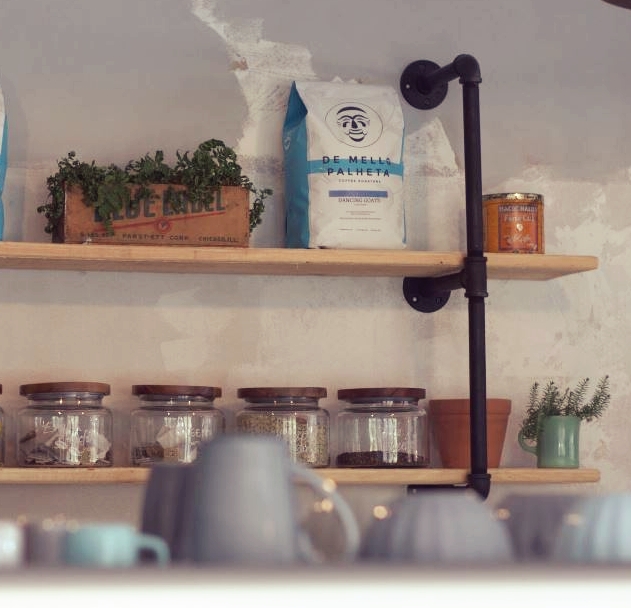 "Great service, knowledgeable staff, top notch equipment. Perfect location to stop in for a coffee or get a bike!"